Who is This Guy?
I have been a CPA since April 1994 though I do not practice public accounting.  I have had many great business experiences including Fresh Start accounting for a bankrupt public utility company, an IPO for a real estate investment trust (REIT) and many mergers and acquisitions.
In 2003, I committed my practice to helping families organize and manage their financial affairs.  My mission is to help you live your life, at least from a financial perspective, with MORE JOY, LESS STRESS and especially to FINISH WELL
I am active in my community.  I serve on the Board of Directors for the Texas Society of CPAs and just completed my term as President for our local Austin Chapter.  I am also a memeber of the Personal Financial Planning Section of the AICPA which is a great resouce for financial planning news and education.
Faith is a large part of our lives and we are typically very involved in our local church community.  Also, as an adoptive foster family, we gladly mentor families that are recently licensed or considering foster care. 
---
My family is my very favorite thing of all.  This is our Christmas photo from a couple of years ago.  Can you tell what we are all thinking?  Hint: This was about our 80th shot.
---
I have been married to Jennifer, my high school sweetheart, for 25 years.  I couldn't possibly mention all of ways Jennifer has made my life more meaningful and better.  But one of my favorite things is how instrumental she was in leading us into foster care and adoption.  I have heard many times that marrying your high school sweetheart is not a good idea...that the odds are stacked against you.  But it has worked fine for us so far.  We are on a pretty good run.  I think the secret of our success has been my bushy hair and big muscles.  I took this picture of Jennifer in front of the New York Public Library. 
---
Jedediah is fifteen and a junior at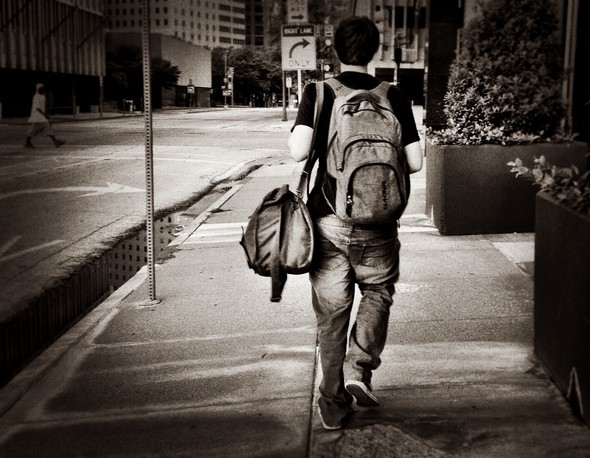 Faith Academy in Marble Falls.  He enjoys playing tennis and hanging with his pals.  
This summer Jed and I took an epic road trip to the midwest to visit college campuses. This photo is from one of our more nomadic moments.  I am a little proud of this guy.
---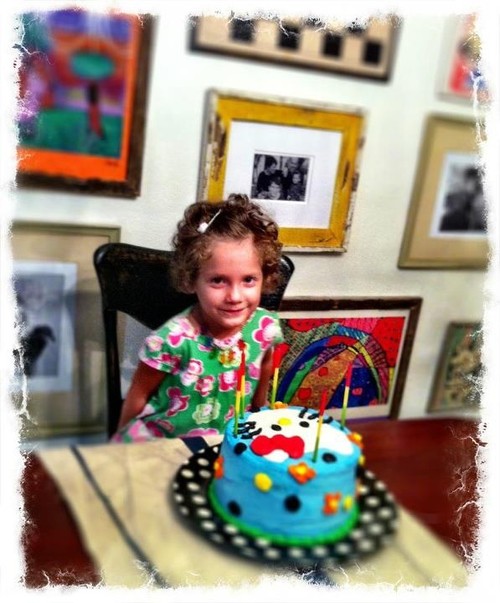 Olive-Anne is five years old and in kindergarten.  She is extremely difficult but mostly fabulous and beautiful.  When faced with a difficult situation, Olive-Anne calls out, "Olive-Anne won't never give up!"  (We are working on that double negative.)
In this photo, she sits at our table with the Hello Kitty cake that Jennifer baked for her 5th birthday.  She is patiently waiting for the lighting of the candles. 
---
Lottie was the last addition to our family.  She is five years old and is in pre-kindergarten.  She is very kind and gentle and sweet and beautiful except when playing video games…watch out!
This is a photo from a rare afternoon that she and I were able to spend together, alone.  We had lunch and took pictures in the bluebonnets. 
---